Next YCS Event: TBC
Welcome To Monks Cross LNER: An Apology
New Frontiers #35 (Out Now) new frontiers #35 - click for free download Walwyn Or Maradona, Hurry Up, MX - An Apology, Headcase, 1974, Brighton 1996, Bootham Cheers, Quiz and more. All profits to YCS. Plus new frontiers and York City Quiz Book
BEST EVER CITY BOOK Dave Batters - The Complete History Read More
602 scorers, 1,170 players, £10.8m transfer fees and counting
YCS donate £2,500 to York City and £400 to Daniel Parslow's testimonial fund Read More
Congrats Andy Naylor our 2019 YCS Quiz King. Try the quiz for yourself plus Andy Naylor's City Stats and Andy in York Press
NOW: Support Our Club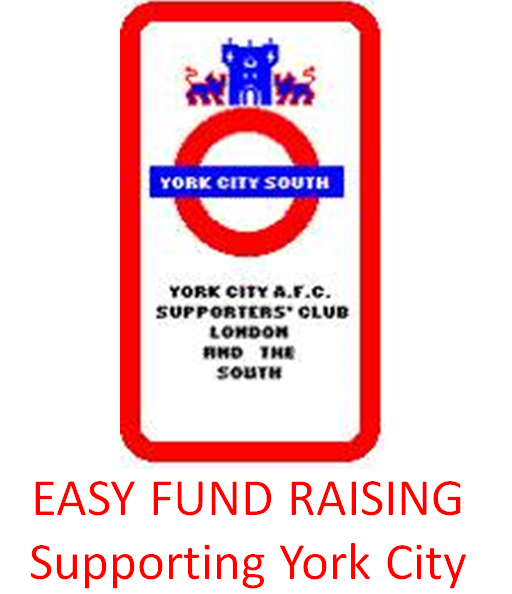 SHOPPING: Fund raising at no cost to you. Register at Easy Fund Raising and add "York City South" as your cause. Shop online at over 4,000 retailers, they donate a portion of your spend to YCS. Best to shop direct via Easy Fund Raising and install the "Donation Reminder" to never miss a chance to give. Sign Up Now. Or, install the Updated App
FEATURED: Graeme Crawford and City's Keepers: Who Is Our Best Ever?
NOW: YCFC Vice Presidents 200 Draw. £30 a season. Open to all. Read More
YCS - Chairman's Report: 2019/20
City History "Amazing detail" - FD, "Wonderful site" - BP and "So many cracking articles" - York Hospital Ball
YCST: Website, Join & More
Bowie (and more): play York Music and Musical City - YCFC music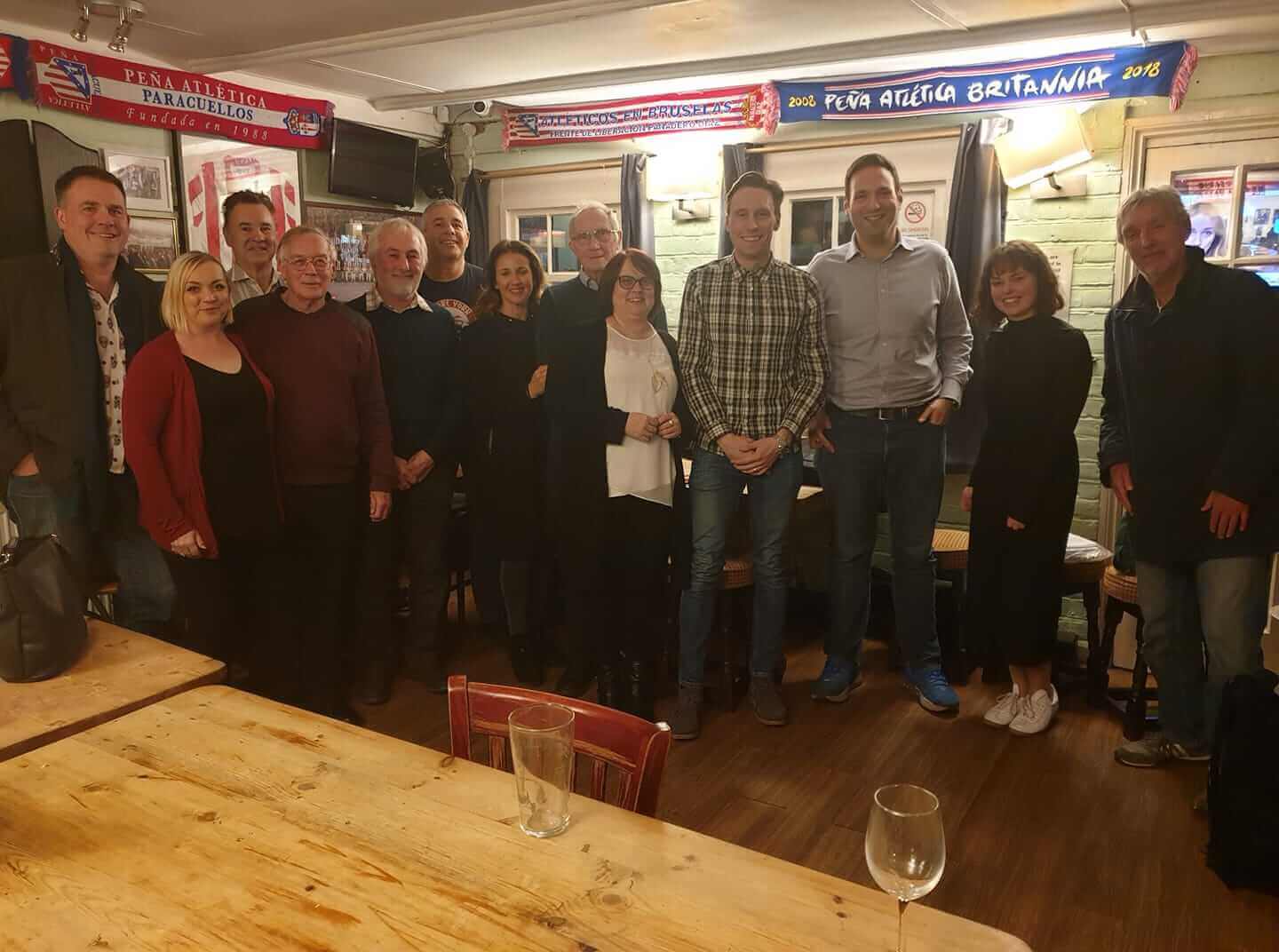 League Standings: YCFC Season By Season
York City South was formed in 1996. To mark our 20th anniversary, we have commemorative badges for sale at £2.50. Order via email - or see Derek or Ray at the next match.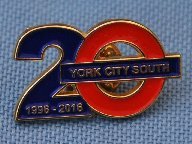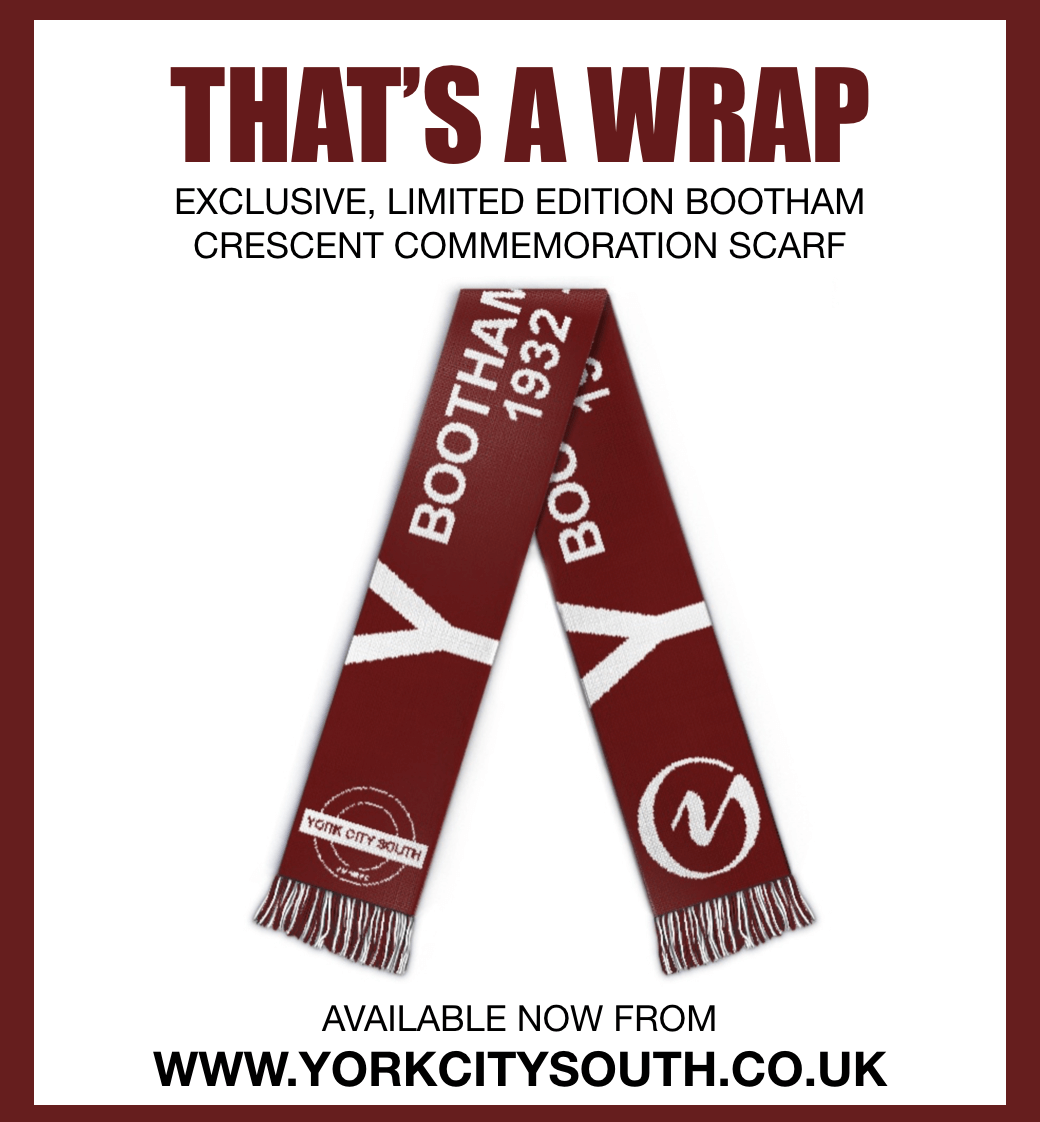 new frontiers (£2.50 per issue by post). York City Quiz Book & Brief History. £5 (add £1 for overseas P&P). Payments to 40-47-83 94-86-64-95 with your name as reference and email Chris quoting your reference and address or send a £5 cheque, payable to Chris Forth, to 80 Manor Way, Harrow, HA2 6BY. All profits to YCS / YCFC. Read More
SOLD OUT: York City South's limited edition "Farewell Bootham Crescent" commemorative scarf, designed by YCS member Joel Stern
Email: Chairman Alastair or Vice Chair Ray or Treasurer Andy or Secretary and webmaster Chris or Ex Chairman Derek
YCS: Facebook and Twitter YCS or Twitter new frontiers / YCFC Quiz Book