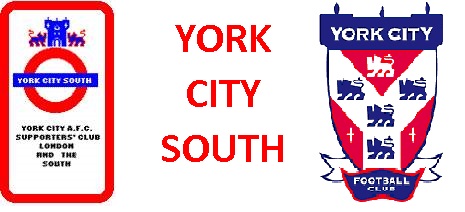 Lifelong City supporter and long time York City South member, Andy Naylor has made all his City stats available to all.
As Andy would say, "thereís probably relatively few people in the world who would find my YCFC statistics interesting" (Ed - not sure judging by the interest on TOOAB and numerous page hits). But, they do contain a wealth of information, so feel free to make of them what you want. They represent one manís best endeavours (and who knows, maybe the odd, very rare, inaccuracy). They are:
Andy's work can also be found on the Bootham Crescent history pages where he documents the number of away fans seen at Bootham Crescent.
In total, the York City South web site contains, many accessible from City History:
500+ web pages
600+ pictures, photo cuttings and other memorabilia
12+ downloadable stats spreadsheet
Other joys include:
Missing? A full set of City match day line ups. Who knows, maybe one day.
Enjoy.