Next YCS Event: TBC, don't forget Maidenhead and Boreham Wood
Welcome Neal Ardley
London (and the South East) Calling - travel guide
City History. Barry Jackson, Keith Walwyn and much more. "Amazing detail" - FD; "Wonderful site" - BP; "So many cracking articles" - York Hospital Ball;
"All sorts of amazing stats, the font of all knowledge" - David Ward (Radio York); "Brilliant read, I love that web site, so much information" - CR; "Amazing. It's the gift that keeps on giving" - RI; "minefield of information" - JC - ex YCFC; "What a great website" - SM
When YCS meet John Askey
Welcome To Monks Cross LNER: An Apology
YCFC - Complete Playing Record plus City Players, Scorers and £10.9m transfer fees and counting
New Frontiers #36 (August 2022) new frontiers #36 - click for free download. All profits to YCS. Plus new frontiers and York City Quiz Book
BEST EVER CITY BOOK: Dave Batters - The Complete History Read More
NOW: Support Our Club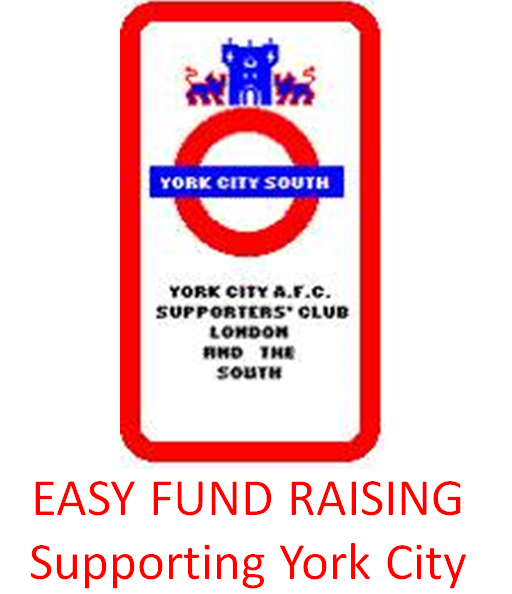 SHOPPING: Fund raising at no cost to you. Register at Easy Fund Raising and add "York City South" as your cause. Shop online at over 5,900 retailers, they donate a portion of your spend to YCS. Best to shop direct via Easy Fund Raising and install the "Donation Reminder" to never miss a chance to give. Sign Up Now. Or, install the Updated App
FEATURED: Graeme Crawford and City's Keepers: Who Is Our Best Ever?
NOW: YCFC Vice Presidents 200 Draw. £30 a season. Open to all. Read More
Bowie (and more): play York Music and Musical City - YCFC music
League Standings: YCFC Season By Season
YCST: Website, Join & More
York City South was formed in 1996. To mark our 20th anniversary, we have commemorative badges for sale at £3. Order via email - or see Derek or Ray at the next match.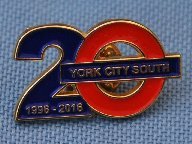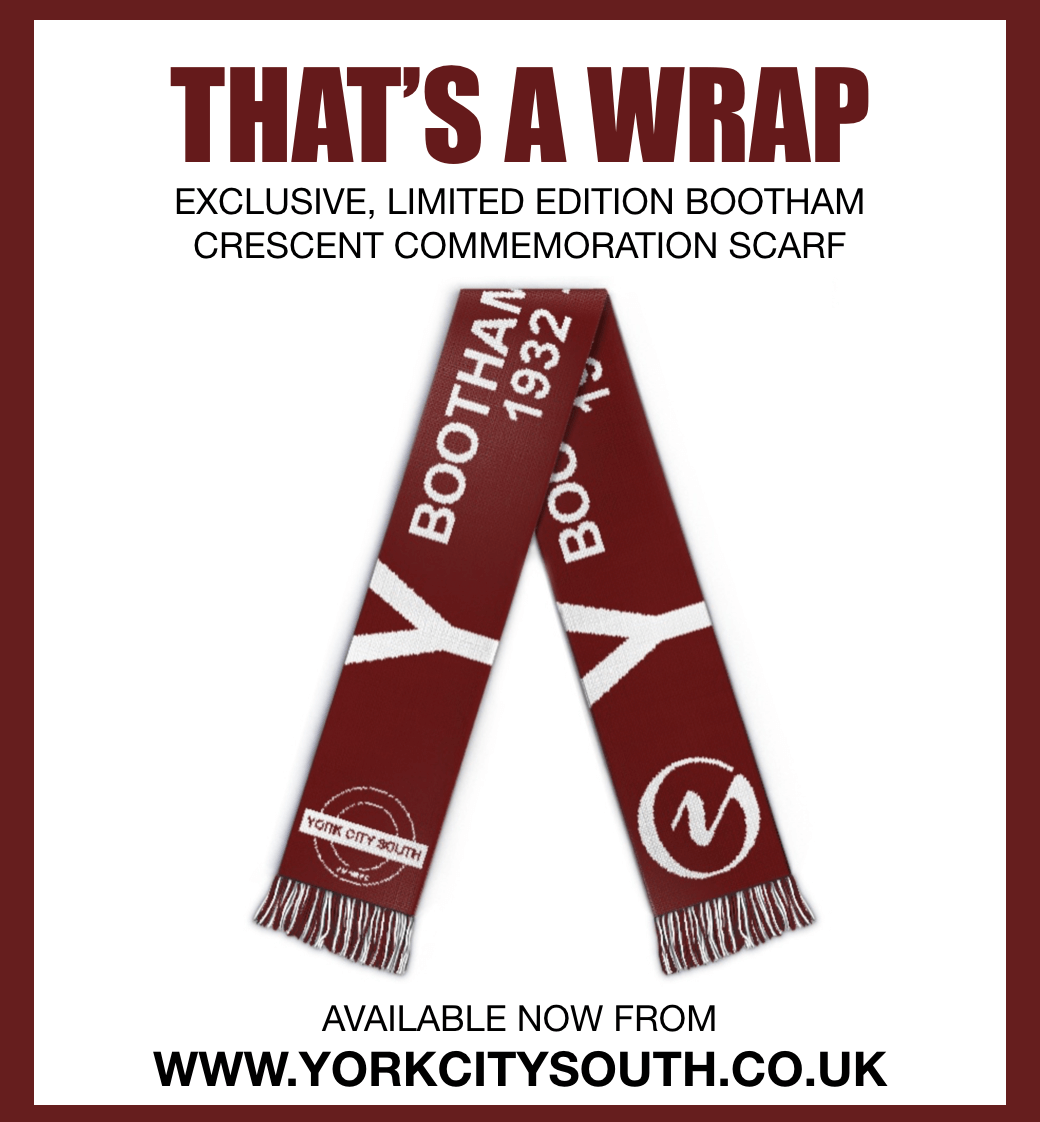 new frontiers (£2.50 per issue by post). York City Quiz Book & Brief History. £5 (add £1 for overseas P&P). Send a £5 cheque, payable to Chris Forth, to 80 Manor Way, Harrow, HA2 6BY. All profits to YCS / YCFC. Read More
SOLD OUT: York City South's limited edition "Farewell Bootham Crescent" commemorative scarf, designed by YCS member Joel Stern
Email: Chair Ray or Treasurer Andy or Secretary and webmaster Chris
YCS: Facebook and Twitter YCS or Twitter new frontiers / YCFC Quiz Book