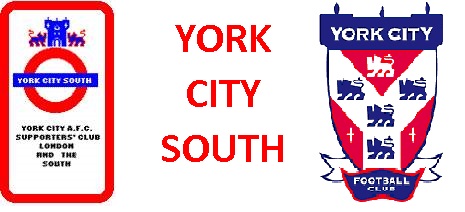 Billy McEwan
12 Reasons (and counting) Why Billy McEwan Is A Better Manager Than Mourinho / Ferguson / Wegner Put Together.
He's never made a multi million pound mistake when signing a player.
And he's never been refused a million pounds by the board for a new signing.
He's got a decent coat (and a sexy white kit).
He's never been on a UEFA disciplinary charge.
He doesn't throw tea cups at his international players or kick boots into their faces.
He's never misses a bad tackle.
He'll come along to supporters' meetings and talk happily about his plans for the club.
He'll never be tempted away by an international position.
He speaks the same language as all his players.
He doesnít demand the latest Ferrari as part of his contract.
He's never made a mistake big enough to splash all over the tabloids.
He's never upset The English FA (any other FA) by refusing to release players for international duty. Although he gets upset when they come back crooked.
After the Carlsle 6-0, he said he's had interest from bigger clubs. No one chases any of the The Fun Boy 3.
Nor do The Fun Boy 3 get money thrown at them in the way did Billy when he appealed for cash to save our reserves.
He's got an 18 month contract, Ferguson's new one is only a 12 month rolling one.
He lets the mascot into the dressing room to meet the team 10 minutes before kick off.
He complains about the team's poor performance after a 4-0 win.
On arriving at the club, one of his first tasks was to give the dressing rooms a thorough cleaning before explaining to the YTS boys that in future they had to keep them just as clean.
When he wants a player, he goes, lays his money down and won't be forced up in price, Unlike, say Mourinho, whose opening bid for Essien was £10m and the eventual price almost £26m.
Unlike Wegner, he's prepared to give young offenders a second chance. Just ask The PACY Project, whose young offenders are smartening up KK Crescent. Meanwhile, Wegner offloads Pennant asap.
He's got a better record in the FA Cup 4th Qualifying Round than that tiresome trio put together. Undefeated.
Enjoyed a successful playing career in Scotland and England.
His experience extends to FA Cup Round 1 defeats which none of those top dogs have ever experienced.
Says what he means and does what he says, never afraid to upset his senior players if they don't pull their weight.
Doesn't need a short back and sides to take his team towards the top of the table.
Doesn't bring managers into disrepute by chasing contracted megabuck earning England internationals like Ashley Cole or Owen Hargreaves.
And you thought there were only 12!
McEwan Fact File

Date Of Birth

June 20, 1951

Playing Career

Spent his playing career as a midfielder, starting out at Hibernian, before going south of the border in 1973 after missing out on their 1972 Scottish Cup final side. In England, his main achievement was helping Mansfield earn promotion to division two in 1977.

Plaging Fact

When playing for Blackpool against his brother Stan, both brothers were booked

Playing Stats

Blackpool (May 73 to February 74); Brighton & Hove Albion (February to November 74); Chesterfield (November 74 to January 77); Mansfield Town (January to November 77); Peterborough (November 77 to July 79); Rotherham United (July 79 to 1984).

Managerial Career

McEwan first became a coach in 1984 when he was made youth team boss at Sheffield United. Handed the first team reins in March 1986, he quit in January 1988 after a 5-0 defeat to Oldham Athletic. Three months later, he went to Rotherham United. He couldn't stop the Millers sliding out of Division Three but led them to the Fourth Division championship the following season. Relegation in 1990-91 saw him sacked and he went on to manage Darlington and have a spell as assistant manager to Ray McHale at Scarborough. McEwan joined Derby County as a coach in 1995 and spent nine years there before taking on the top job at City in February, 2005.

Managerial Fact

Billy McEwan was sacked as City manager by phone as Jason McGill was away at a business meeting.

Contacts

Listening to him speak, youíll be amazed at his impressive list of contacts. Unfortunately, some are no longer with us.

Fun Fact

On March 13, 2007, Billy McEwan became the first ever City manager to have his name sung on BBC Radio 5ís 606 show. Driving back from our 5-0 win in Cambridge, Sophie McGill is live on air just before the end of the show, she, Jason McGill & Terry Doyle burst out into a live rendition of ďBilly Macís Red, Blue & White ArmyĒ, the presenter didnít know what to say, he certainly didnít know who he was speaking to.
If you liked this, try this, or that or the other.
If not, try
this
or visit the Scarborough FC web site