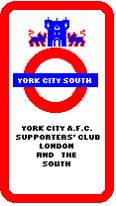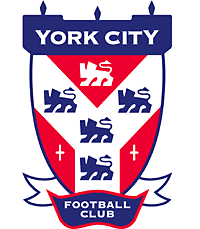 A third season in National League North beckons ...
New Season, New Hopes
After an eventful summer, there is much positivity about the season ahead.
The summer started with a couple of unnecessary own goals with the Danny Parslow saga and ticket pricing, not to mention the further delays to the move to the new stadium but ended with a strong set of results (and performances) in our pre season game.
A trio of signings from Blyth plus a couple of old heads were City's major summer signings. Non looked out of place in pre season.
Realistically, not all 5 will come good. You need to go back to 2011 to find a largely successful intake, however, this lot looks promising. 3 "younger" players stepping up from part time to compliment the 2 old heads. That should be the way forward. Youthful promise and exhuberance tempered by a few old heads. Full time training in a better environment should bring its rewards. Think Alex Kempster.
It remains to be seen whether Steve Watson implements his favoured 3-5-2 formation.
Upfront, Alex Kempster has been a pre-season stand out and it is to be hoped that Dan Maguire can be as prolific with City as he was at Blyth. Add in Jordan Burrow's goals and we should have a potent strike force.
In defence, the back line is still up for grabs, but if Sean Newton and Joe Tait can show the same form as they ended last season, then they'll both expect to play whilst local hero Tom Allan has featured more than one might have imagined.
Steve McNulty is not everyone's cup of tea, but if he can have the same impact as Barry Swallow, Denis Smith, John MacPhail and Paul Stancliffe, then no one will complain. He comes with a big reputation as a leader and a winner.
I've said it before and don't mind saying it again, we are a big club in this league, we should expect to do well and should fear no other team. That said, other teams will see York City as their big game, trips to Bootham Crescent as their Wembley and will surely raise their game and / or put 11 men behind the ball. Its happened enough during our non league days already.
Equally, there is more that can go wrong at a big club, than a small club.
For a big club, nothing less than promotion is acceptable.
Further down, let's hope the youth side can improve on last season when they finished runners up in their league and quarter finalists in their league cup. Avoiding FA Youth Cup defeat to teams the size of Tadcaster will also be an improvement.
It looks like most of last season's eligible players are back, top scorer Ethan Henderson maybe an exception, one presumes snapped up by a club higher up the league. Success for the youth side will be seeing some of their squad become regulars in our first team.