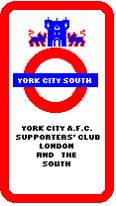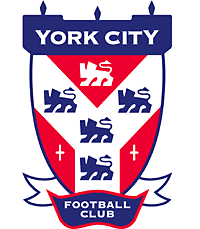 City History
Transfer Fees
City have traditionally been a selling club, invariably our record sales has been in excess of our record signings.
Hamstrung by low income, we've been unable to offer big fees and the wages that go with the fee.
In November 1933, City paid a small fee, believed to be about £100 for Walter Lax, Coventry's left winger, the first time City paid a fee for a player. John Simpson was our first £1,000 signing in 1947. After his playing career, he was appointed City's physio in 1977. He also enjoyed a testimonial during his physio years with City.
The 1950s saw City make a number of signings for fees of £5,000 or less. £5,000 fees were paid for the returning David Dunmore (1965) and Ted MacDougall (1967), but it was the record signing of Paul Aimson for £8,000 in August 1969 that caught the imagination. It was his second spell with City, we'd paid £1,000 for him in 1964 and sold him for £10,000 2 years later.
4 summers later, Tom Johnston smashed City's transfer record again when paying £10,000 for Ian Butler, he went onto break it 15 months later when he paid £12,000 for Barry Lyons and again in August 1974 when paying £18,000 for Mickey Cave.
In 1978, David Loggie set a new transfer fee for City when arriving for £20,000, it wasn't until he moved to Belgium and Holland that he re-discovered his goalscoring boots. A year later, Gordon Staniforth left City for a club record fee of £120,000, breaking the previous record sale of £33,000 of Brian Pollard.
However, it wasn't until 1984 that our tranfer record was again broken when Denis Smith paid £50,000 for Dale Banton, that came just a few weeks after the sale of John Byrne for £100,000.
Post Denis Smith and relegation, there was a loosening of purse strings that saw a series of mid-price signings, but it wasn't until 1992 that John Ward equalled our transfer record when signing Paul Barnes. The purchases were offset by the sale of Marco Gabbiadini, his initial £80,000 fee in September 1987 swelling to around £435,000 with a 25% sell on clause when he joined Crystal Palace in September 1991.
Promotion saw Alan Little twice break our transfer record when signing Rob Matthews (£90,000, September 1995) and Adrian Randall (£140,000) just 3 months later. The fee paid for Randall remains our record purchase to this day. Neither particularly impressed or settled in York. Both had left City within a year, with City just about recouping the fees paid. Incidentally, Harry Redknapp, when asked, "What about a wasted talent?", replied "Adrian Randall at Bournemouth. He was a genius. Six foot tall, he used to glide over the pitch, juggling the ball on his foot. He could do it all. We used to play him against Tony Pulis in training and he'd tie him in knots, but he never really made it. He was so laid-back in his attitude. You just wanted to shake him, because this was a talent like I'd never seen". Rumours suggested he liked a drink or three.
The mid to late 1990s were a golden period for outgoing transfers. Jon McCarthy (£660,000), Paul Barnes (£360,000), Dean Kiely (£300,000), Graeme Murty (£750,000), Jon Greening (£1,080,000) and Richard Cresswell (£950,000) all moved on.
Unfortunately, the monies received weren't well spend. The likes of Colin Alcide, Barry Conlon, Gordon Connelly, David Rush, John Sharples, Mark Tinkler and Neil Tolson were signed for fees of £70,000 or more but all failed to drive the team forward.
In our recent non league years, the £60,000 spent on Jason Walker has been our biggest signing and with adds on included, Jake Hyde (£40,000).
Meanwhile, a number of players moved on for reasonable fees, including Richard Brodie (£275,000) and Martyn Woolford (£200,000).
In more recent years, a number of juniors have left, including Ben Godfrey (£200,000), Ryan Edmondson, Gabby McGill and Sam Fielding. Since Godfrey, the fees have all been undisclosed, but are probably relatively small initial fees but with lucrative clauses as the players progress their careers.
Throughout the years, a number of junior and young players have been "poached" from City. Stand outs include 14 year old Cole Kiernan (£40,000), Chris Hogg (150,000), Lee Grant (£50,000), Cameron Stuart (£50,000), Scott Allison (£25,000), Nick Culkin (£100,000) and Curtis Woodhouse (£2,200, but believed to be about £75,000 with subsequent sell on clauses).
Best £10 City ever spent? Norman Wilkinson's signing on fee
Biggest Waste of Money: David Rush (£85,000) and sacked 9 months later
Only player to join us twice for a fee and leave both times for a higher fee: Paul Aimson
Wilf McGuinness's biggest regret? He agreed a £10,000 fee to sign Tony Woodcock. Only for Forest to pull out of the deal due to an injury crisis
Top 5 transfer fee spending managers in our history: Alan Little (approx. £865,000), Neil Thompson, Gary Mills, Bobby Saxton and John Bird
In total, City have netted over £8.3m from transfer fees
Top 5 transfer fee earning managers in our history: Alan Little (approx. £3,953,000), Neil Thompson, Bobby Saxton, Martin Foyle and Colin Walker
In total, City spent over £2.2m on transfer fees
Top Fees Paid By York City
| | | | | |
| --- | --- | --- | --- | --- |
| Player | From | Date | £Paid | Notes |
| Randall, Adrian | Burnley | 961226 | 140,000 | All time City record |
| Conlon, Barry | Southend | 990627 | 100,000 | |
| Matthews, Rob | Luton | 950908 | £90,000 | Club record at the time. Previous was £50,000 (Banton / Barnes) |
| Rush, David | Oxford | 970131 | 85,000 | |
| Alcide, Colin | Hull | 991123 | 80,000 | |
All fees are the original transfer fees, no adds on clauses were involved / activated.
Top Fees Received By York City
Player

To

Date

£Received

Notes

Greening, Jonathan

Manchester United

980324

1,080,000

All time club record (with clauses included)
£350k + £500k (appearances) + £230k (20% sell on)

Cresswell, Richard

Sheffield W

990325

950,000

Murty, Graeme

Reading

980706

750,000

Club record (at the time)
Includes £50k promotion bonus

McCarthy, Jon

Port Vale

950731

660,000

Club record (at the time)
£450k + £210k (20% sell on)

Gabbiadini, Marco

Sunderland

870923

435,000

Sell on made it a club record (at the time)
£80k + £355k (25% sell on)

Barnes, Paul

Birmingham

960304

360,000

£300k + £10k (20% sell on)

Kiely, Dean

Bury

960814

300,000

£125k + £175k (20% sell on)
Note: Some sources may show slight variances on the clauses. Many sources list Richard Cresswell as our biggest fee received, however with add ons, City received more for Jon Greening.
In February 2019, rumours of a £10m transfer for Ben Godfrey circulated. Speculation was that it would activate a sell on clause for City, rumoured to be 10%, which would mean an £800,000 windfall.

TEST
Richard Cresswell
Being the biggest lump sum received by City, a special feature on Richard Cresswell.
Footnotes:
Check out CONTRACTS, Players & Appearances for a full list of players, current contracts, playing records and transfer fees
NB Given many transfers fees are stated as "undisclosed", or figures vary between the buying and selling clubs and the effect of additional payments. All fees should be assumed to be approximate, however all figures stated are believed to be reasonably accurate and include additional payments