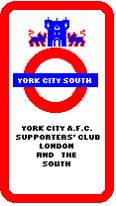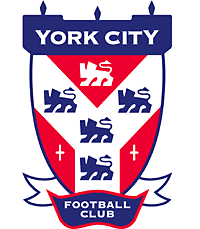 One feature that ran across several issues of new frontiers in the early 1990s was a series on City's goalkeepers between 1929 and 1994. They appear here in an updated form together with details of those keepers who wore our gloves since those days
Many would say the goalkeeper is the most important member of the side. Every action that he makes is watched intensely by the crowd, all his good work is applauded, every mistake he makes is magnified. His bad mistakes lead directly to goals.
Sometimes the hero, though more often than not, remembered as the villain.
Throughout the history of York City Football Club, we have been served by a string of fine keepers. From John Farmery, City's first every keeper who performed heroically in early FA Cup ties against Newcastle, to the 1994 custodian, Dean Kiely. Among their number, names such as Des Thompson, Tommy Forgan, Mike Walker, Graeme Crawford and Roger Jones have been stalwarts to the club and have, rightly, been recognised as fine lower division keepers. Even as I write in 2016, our current keeper Michael Ingham is approaching Tommy Forgan's record of City clean sheets. In recent years, some might argue that even better keepers, the likes of David Stockdale and Paul Robinson have slipped through the net.
Since its inception in 1974, 4 keepers (Eddie Blackburn, Chris Marples, Alan Fettis (twice) and Michael Ingham) have been voted our Bily Fenton Clubman Of The Year. That means quality keepers, the likes of Graeme Crawford, Roger Jones and Dean Kiely have missed out. I'm sure, if asked, many City supporters would have suggested they should have won the award.