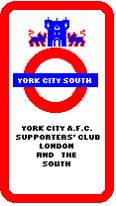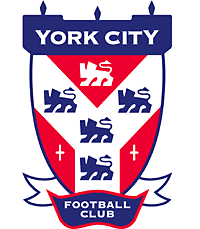 City History - Ted MacDougall
Born in Inverness in 1947, Ted MacDougall was a young unknown playing for Liverpool's reserves until being discovered by then York manager Tom Lockie and brought to Bootham Crescent for a modest £5,000 fee in July 1967.
He immediately struck on his debut in a 1-1 draw against Workington and became leading goalscorer in both seasons at a club where first linking up with his long-time strike partner Phil Boyer, grabbing forty goals in 90 appearances before making an £8,000 move to Bournemouth in the summer of 1969.
"I was on £25 per week at York, I met [then Bournemouth manager] Freddie Cox and Bournemouth were offering an extra £3. I said 'you need to throw in some curtains - and make them velvet'.
"It was only afterwards I thought 'I haven`t even got a house'," he added. "So I signed for Bournemouth for an extra £3 per week and some velvet curtains... while having no house."
Always a prolific scorer, his Bournemouth career really took off when his York City strike partner, Phil Boyer, followed him to Bournemouth.
The Scot proved a prolific marksman and struck 144 goals in two spells with the Cherries. In 1971 he fired an incredible nine goals in an 11-0 FA Cup victory against Margate. Such was the level of his impact during his time at Bournemouth, they later named a stand in his honour.
He again recalls back to his early Bournemouth days: "We had milk churns for weights," MacDougall joked. "We had nothing. At York we had a trainer who, whatever your injury, a cut or a bruise, he would rub Vicks VapoRub on it. I asked him one day what it was for. He said: 'I've got no idea... but you`ll never get a cold'."
His remarkable exploits prompted a dream move to Manchester United after the two clubs agreed a £195,000 transfer fee in September 1972. However, he was to stay only six months at Old Trafford before joining West Ham United. That too was to be a short-lived relationship. In total 42 games and just 10 goals.
MacDougall then signed for Norwich City in 1973. In their 1974/5 Division 2 (now The Championship) promotion season, York City did the double over them in our first season in Division 2. He netted 23 top-flight goals for them during the 1975-76 season, before later spells with Southampton, Bournemouth [again] and Blackpool.
Many put his uplift in form at both Norwich and Southampton down to him linking up at both clubs with Phil Boyer.
After his football career, he settled in North America where he mixed a successful business career with various roles in football. He was also instrumental in one successful rescue bid at Bournemouth.
PS He was best man at City' teammate Tommy Ross' wedding.