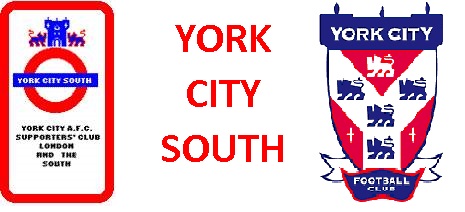 One half of the Jimmy Seal / Chris Jones partnership (it was always that order in the day) whose goals powered City to Division 2 in 1974
Jimmy Seal joined City in July 1972 from Barnsley (Kevin McMahon and Ł6,000 going in the opposite direction). He scored just 3 goals in his first season as City avoided relegation on the final day of the season
When Chris Jones signed, Tom Johnston told him that Seal was completely lacking in confidence and that he would need Jones to score all the goals. Pre season saw some rigid drills which gave the strikers the confidence to make their moves in anticipation of the passes coming through from midfield.
Paired with Chris Jones, he found his form and scored 17 goals as City gained promotion in 1974 to Division 2. 18 goals were to follow during the following season, including a memorable FA Cup goal at Highbury from outside the penalty area.
Victims of Wilf McGuinness' preference for a Jim Hinch / Micky Cave, strike force, both strikers struggled during the following season as City was relegated in 1976.
Seal left City in November 1976 and played for Darlington and Rochdale before retiring. For many years, he ran his own painting and decorating business from his Wiggington home.
Like Jones, he had started his career in the top flight (playing one game for Wolverhampton Wanderers) before dropping down the leagues. Again like Jones, he was an unassuming, but hard working striker.
In June 1993, he returned to City for a spell as a scout.