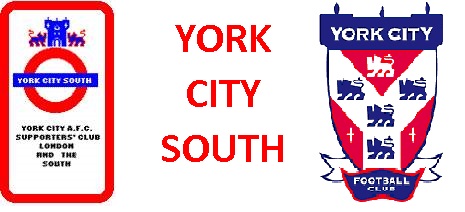 His City career spans 27 years and includes 1955 FA Cup run and historic 1974 promotion
Ron Spence was born in Spennymoor and after playing as an amateur for colliery teams, he joined City in March 1948 from Rossington Colliery, the start of an association that was to span over 25 years.
To the older City supporters, he was a hard working, combative and tireless attacking left wing half (central midfield) known for his surging runs as we reached the 1955 FA Cup semi final. With Gordon Brown at right wing half, Spence tended to be deployed in a slightly more defensive role where his ball winning skills were seen to good effect.
He was one of the stars of our 1954/5 FA Cup run and despite 18 months out with a knee injury, he returned to play the final 3 games of our 1958 FA Cup run. However, he wasn't the same player as before and was never again a City regular, failing to play at all in his final season. In total, he made 306 appearances and scored 26 goals for City, his only Football League club.
To young slightly younger City supporter, he was Cityís physio for many years.
After leaving City in 1960, he joined Scarborough and later played for Goole before returning to City in 1963, initially as a part time trainer, progressing to full time and then onto a physio / trainer role which he held until 1972 when Billy Horner joined City. His last appearance in City colours was when playing for the 1955 Happy Wanderers in Gerry Bakerís testimonial game in 1969.
Spence stepped down into roles working as physio and with Cityís reserve and junior sides. During the 1966/7 season, he managed Bootham United, a City youth team who competed in the York and District League, winning promotion in their only season. He left City in September 1975 to pursue a career outside football as a publican, first in London before returning to Yorkshire.